Tasting of authentic Champagnes

Pierre Mignon in Épernay
Soak up the refined world of Champagne and treat yourself to a relaxing and agreeable experience in our Champagne bar.
You will be our exclusive guests, while you taste Champagne Brut Prestige alone or accompanied by delicate dishes such as smoked salmon, high-end caviar, local cold meats and regional cheeses. If you feel so inclined, treat yourself to a stellar tasting and discover our award-winning cuvees and greatest vintages.
Denis Garret, a renowned master sommelier, personally accompanies you through your unique tasting experience.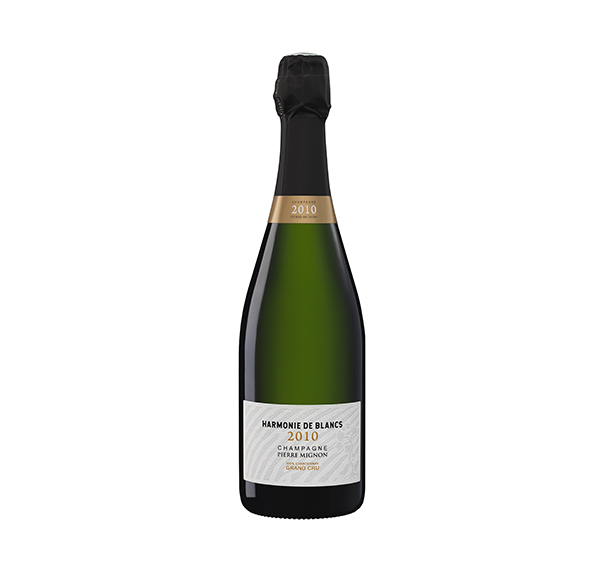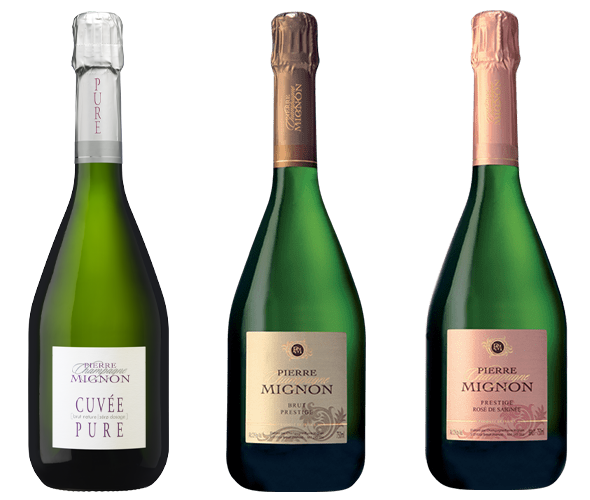 All the Pierre Mignon ranges
,
from authenticity to excellence
We strive to ensure that your visit to this idylllic and sophisticated setting is exceptional, leaving you with an unforgettable memory. To make your on-site tasting experience really special, Champagne Pierre Mignon offers you its three exceptional ranges.
Discover our vintage Harmonie de Blancs or Clos des Graviers, our gourmet champagnes Prestige Brut, Cuvée Pure or Blanc de Blancs Grand Cru.
Exclusively, let yourself soak up the delicacy of our Grande Réserve, a fruity, robust Champagne with fresh notes of white fruits.
Let yourself be seduced by the Cuvée Prestige Gold and the year of Madame Privilege Rosé. Delight your taste buds with the Désir & Sens Blanc de Blancs Grand Cru.
For a prestigious tasting or for an exceptional gift, choose a heart of Cœur d'Or Millésimé Or or Rouge and let yourself be won over by its subtle notes of Chardonnay and Pinot Meunier.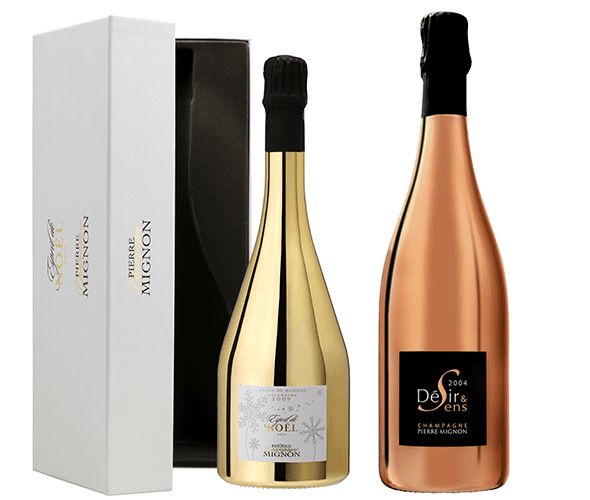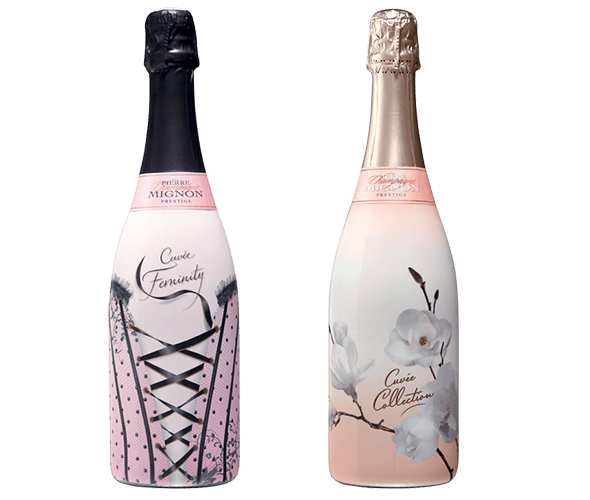 Add a feminine touch to your tasting experience! Strike an original note with our special cuvee Féminity.
With 55% Meunier, 35% Chardonnay and 10% Pinot Noir, Féminity Limited Edition will surprise you with its refined notes and poise. An aperitif must-have!
An internationally

renowned Sommelier Chef
To offer you a special experience in our Champagne bar, we were anxious to obtain the services of a wine enthusiast, an expert on the subject matter and acknowledged as a virtuoso of tasting.
One on one with Denis Garret, our master sommelier, treat yourself to a special experience and discover some new taste sensations. Experience an exclusive Champagne tasting.
Discover our finest vintage wines with an exceptional connoisseur, a former sommelier chef at the famous Lanesborough in London, then Chef Sommelier at the Royal Champagne in 2012, and Chef Sommelier of the Auberge du Jeu de Paume in Chantilly in 2018. A "wine adventurer" as he simply likes to define himself.
Come and share a simple, top-quality experience with a legend from the world of the sommelier!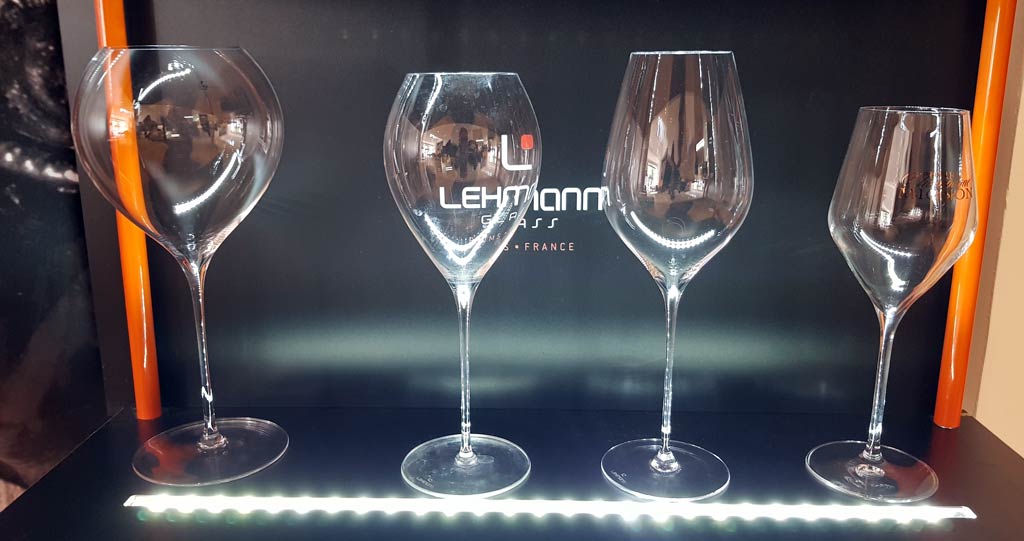 We have matched each cuvee with very specific type of glass so that you can enjoy a tasting experience revealing all the aromas and flavors of our different Champagnes.
Exceptional deals for Champagne/refined delicacies
Enjoy fantastic combinations and unique aromas! Whether alone or accompanied by caviar, salmon, cheeses or fine cold meats, treat yourself to our most prestigious Champagnes.
Denis Garret is your flawless guide, helping you to discover our high-end Pierre Mignon Champagnes and famous vintage wines.
Firstly sample our white Blanc de Blancs Grand Cru, the gold medallist in the competition for the best chardonnay in the world 2021 and 1 star in the Guide Hachette 2020, or our Brut Prestige Editor's choice and 3 stars in the Guide Hachette 2020.
Drinks prices
Tasting by the glass or by the bottle
Tasting involving 11 vintage wines
Our sommelier is at your disposal to guide you
11 different champagne to taste
Our sommelier will be pleased to assist your tasting
Flute – Champagne glass (10 cl)
Grande réserve or Rosé brut: €6
Brut Prestige, non-dosed pure cuvee, Blanc de noir: €7
Blanc de blancs Grand Cru, Prestige rosé de saignée, Millésime Vintage 2009: €8
Clos des Graviers 2009 (15 cl): €15
Trilogy 3 flutes selected by our Sommelier for 1 person: €20
3 glasses for 1 person to discover different blends selected by our sommelier: €20
Other – :
Ratafia or Coteau Champenois (10 cl): €4
Bottle – Share a bottle (75 cl)
Grande réserve or Rosé brut: €32
Brut Prestige, non-dosed pure Cuvée, Blanc de noirs: €38
Blanc de blancs Grand Cru, Prestige Rosé de saignée, Millésime Vintage 2009: €44
Clos des Graviers Vintage 2009: €78
To accompany the tasting – Pairing wine with food
Deli Meat Board – Deli meat Assortment : €20
Cheese Board – Cheese Board : € 20
Salmon Board – Cold salmon trilogy: €20
Caviar imperial heritage (30 gr): €60
Discover all our prestigious ranges: classic range, original range and sublime range as well as our award-winning Champagnes and special cuvees.